The Workforce Challenge/Opportunity
Manufacturing is the third largest industry sector in the Western New York region. The three-county region of Allegany, Cattaraugus and Chautauqua served by Dream It Do It Western New York (DIDIWNY) employing over 18,000 people and generates $7.5 billion in manufacturing shipments.  Manufacturing the three-county region accounts for 15% of the total workforce which is well beyond the 8% national average. Over the next 10 years, industry estimates indicate that, due to retirements and growth , there will be a substantial shortage of qualified employees to fill this gap. Without a concerted effort through a private, public and education partnership to address the manufacturing workforce demand, the Western New York economy will be devastated, leaving manufacturers unable to produce, grow, and meet the challenges of competing in our global economy.
Manufacturing is a significant component of the Western New York economy.  There are 330 manufacturers in the three-county region.
The six priority skilled job categories are welding, machining, electro-mechanical technician, mechanics, quality assurance inspecting, and electrical and production operations. The average salary in these roles is $42,035, which is 9% above the average $38,600 salary in the region. 
An up-turn in the economy, compounded by the re-shoring of manufacturing has helped the sector rebound and gain strength in Western New York.  A reinvigorated manufacturing sector will require a skilled workforce to continue this growth pattern. Dream It Do It Western New York (DIDIWNY) is addressing the workforce needs of manufacturers through the coordination of stakeholders and resources.
Throughput: Reaching Students & Educators
Since its inception in 2009 Dream It Do It Western New York has reached 10's of thousands of students in Allegany, Cattaraugus and Chautauqua Counties through a variety of programs including hands-on technology experiences, technology competitions, tours of manufacturing facilities and manufacturing technology based presentations. Teachers, counselors and school administrators through the work of DIDI have participated in teacher work experiences in manufacturing and professional develop with a focus on STEM.
Student Interactions: 51,338
Teacher Educator Participation: 1,103
Manufacturers Actively Engaged: 70
School Districts Actively Engaged: 34
Data through September 30, 2020
Outcomes: Changing Perceptions & Increasing the Availability of Workers
Changing Perceptions
While the common perception of young people and the community in general is that manufacturing is dirty, dark and dangerous, Dream It Do It in our region is changing that view of manufacturing.
Each program implemented by Dream It Do It surveys its participants to understand how the interaction influenced the perceptions of those participating.
Increasing the Availability of Workers
"Dream It Do It has been the key linkage between our company, our schools and the community, connecting us with the talent we need to innovate and grow our business. I can walk anyone out on the floor of our facility, introduce you to each employee and what you will find is that there is a story about how Dream It Do It played a role in helping us connect with almost every one of them."
Dream It Do It WNY Mission and Vision
Dream It Do It Western New York is proactively responding to the workforce challenges faced by manufacturers.  Our mission is to increase the skilled workforce pipeline entering manufacturing careers.
The Dream It Do It manufacturing career initiative is a program of the Manufacturers Association of the Southern Tier, with a vision to provide local manufacturers with a labor force that has the skill and training levels required to meet their demands.
Strategy and Tactics
The Dream It Do It Program has three primary strategies including:
Dream It Do It (DIDI) started as national program initiative by the Manufacturing Institute, a division of the National Association of Manufacturers. The Manufacturing Institute launched the program in 2007 following a national manufacturing workforce assessment and in response to the growing concerns of manufacturers throughout the United States who are voicing their need for workforce development. 
The Manufacturers Association of the Southern Tier purchased the licensing for DIDI through the Manufacturing Institute and facilitated and funded the startup of the program in Chautauqua County in 2009, which then expanded the initiative into Cattaraugus and Allegany Counties in 2010. 
Dream It Do It Western New York is governed by a seven-member board of directors.
Chris Lanski
Anna Dibble
Dale Gier
Chris Napoleon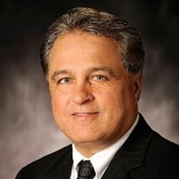 Diego Sirianni
John Stahley
Jim Stitt, Jr
Todd Tranum
Who is going to get this done?
Supporting and growing our manufacturing sector will be achieved through private, public and educational partnerships such as Dream It Do It. We are all in this together and you can be part of the solution. By partnering with Dream It Do It, you have the opportunity to introduce your students to excellent career opportunities in the manufacturing sector. There are educational pathways available right here in the region that can help your students access affordable, high-quality education that leads directly to career.