The Girls in Manufacturing program encourages girls to expand their skills in science, technology, engineering and math, with an emphasis on how these disciplines are all a part of manufacturing. Girls are introduced to professional women in the area who work for manufacturers. Through tours, clubs, presentations, activities, camps and more, Girls in Manufacturing is designed to inspire girls nine-fourteen to consider a career in advanced manufacturing.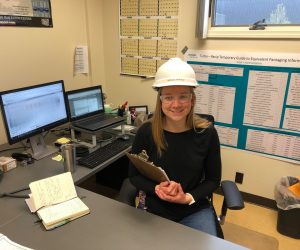 Enjoy our Dream It. Do It. We Can Do It! Video Series, Celebrating Women in Manufacturing.  Discover the education and career pathways of area women, from engineers to IT specialists, […]
Interested in an internship? Dream It. Do It. can help you pursue one! Dream It Do It Internships range from engineering and welding to accounting and business. If you'd like to pursue a paid internship, apply today!